Floodgates are open for new era of China-EU investment

EU-China deal strengthens the bond between Beijing and Brussels while leaving the U.S. on the outside
THE RECENTLY agreed upon Comprehensive Agreement on Investment ("CAI") is both a huge win for China and a unique opportunity for EU companies to expand their business footprint in China.
Though potentially a wedge between the EU and the USA, it does display EU strategic autonomy in it's foreign relations with China.
As USA / China cross border investment has dropped precipitously, Chinese foreign direct investment into the EU has increased significantly the last few years, primarily directed to the strategic areas of infrastructure and high technology. According to the European Commission, last year cumulative flows of Chinese investment into the EU amounted to 120 billion euros and EU investment into China was over 140 billion euros. These numbers continue to increase despite the significant investment disruption that the COVID-19 pandemic caused.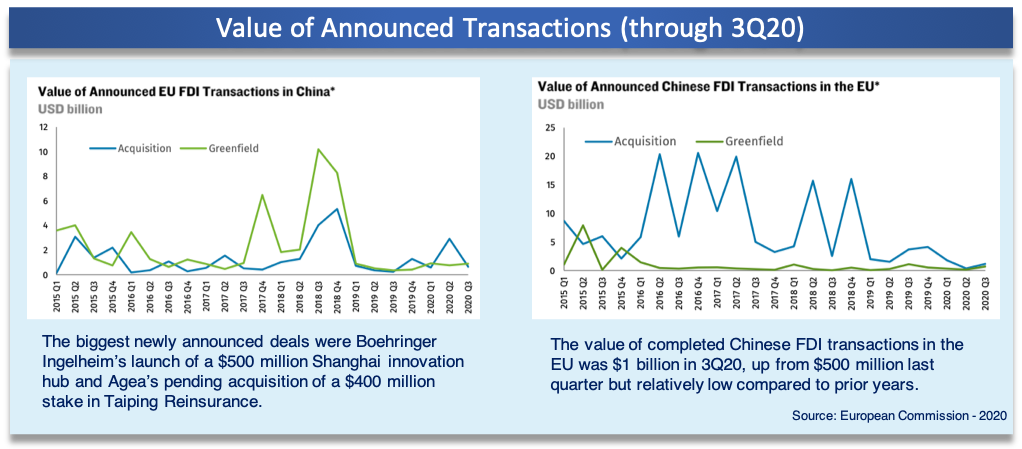 Though a number of bilateral treaties do exist between many European countries and China, this is the first agreement to cover market access and investment protection in China. The treaty will correct the current market imbalance by giving Europe the same level of market access as other trade participants while facilitating stronger foreign investment benefits in China. 
Moving towards a "level" playing field
The European Commission indicates that this is "the most ambitious agreement that China has ever concluded with a third country." The agreement binds China's liberalization of investments and prevents backsliding on conditions of market access for EU companies. In addition, it provides for the elimination of quantitative restrictions, equity caps, or joint venture requirements in a number of sectors.
The agreement was structured to target strategic sectors where regulatory restrictions would benefit both the EU and China.  In the automotive sector, China agreed to remove joint venture requirements and to grant market access for renewable energy vehicles. In the health sector, China promised to eliminate joint venture requirements for private hospitals. The CAI will also facilitate EU market access in other sectors including telecommunication / cloud services, international marine transport, biological resources, air transport, and other services. As to financial services, market opening provisions match those of the USA/ China "Phase One" trade deal.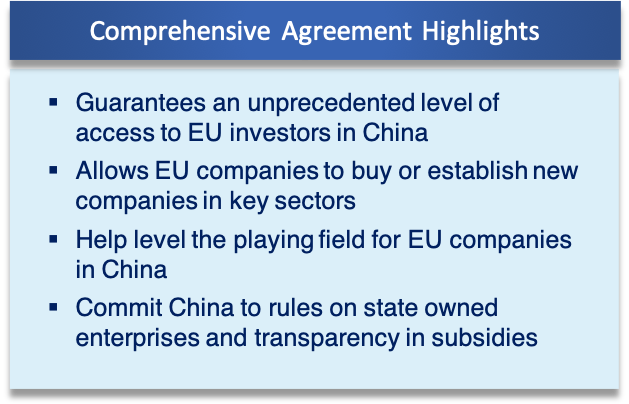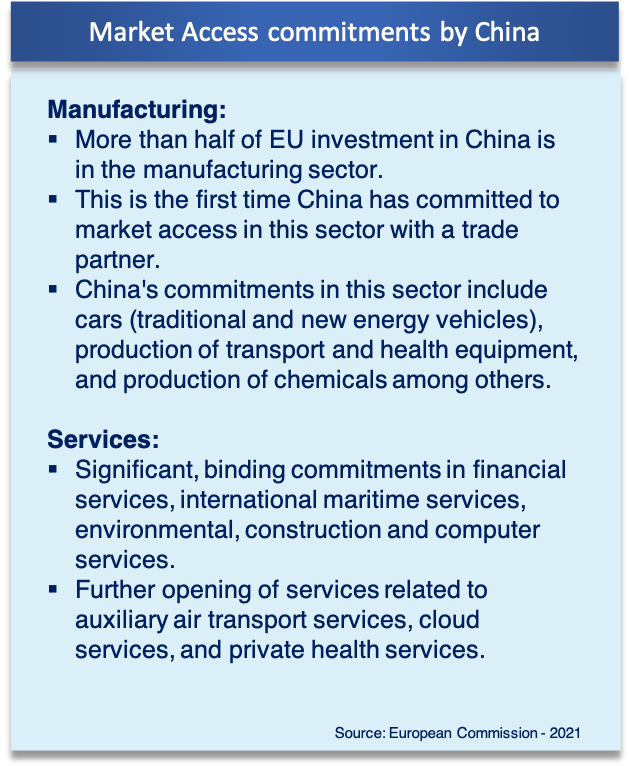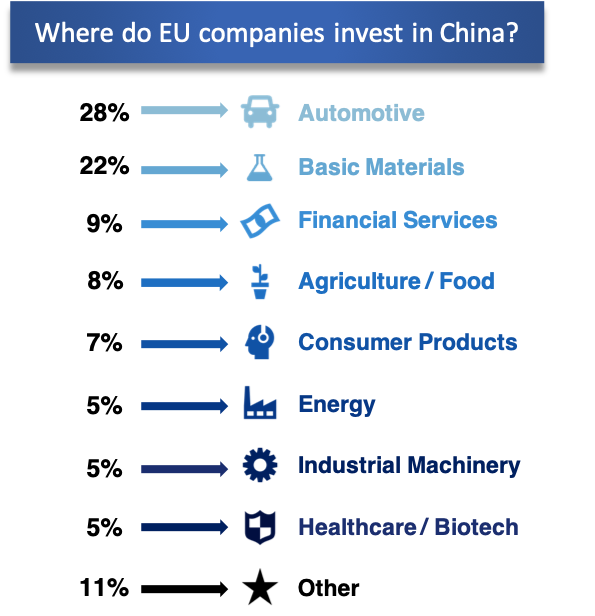 The CAI also seeks to improve the level playing field for EU companies. To ensure that Chinese state-owned enterprises act in accordance with commercial criteria, it establishes the obligation for an enterprise to provide certain information and provides for transparency on subsidies in the services sectors. To prevent the forced transfer of technology, the CAI forbids the requirement to transfer technology to a joint venture partner and prevents interference in contractual freedom in technology licensing. Confidential business information (for instance in the process of certification of a good or service) will be protected from unauthorized disclosure. In addition, China will provide equal access to standard setting bodies for EU investors.
Bottom Line: Globalization and cross-border M&A back on the menu
While negotiations are still confidential and awaiting approval in writing, the agreement will give businesses in both China and the EU of greater certainty and predictability.  One thing is clear, this deal has inspired a resurgence of optimism in globalization. The deal provides an opportunity for China and the EU to shape a new global landscape built on international economic coexistence and opens the door for inbound and outbound investment opportunities.
Whether needing assistance with potential acquisitions or investments in Asia or leveraging our strategic and financial buyer network, we are your cross-border partner from start to finish.
Asia Plus has an experienced team ready to assist you with your cross-border EU / China growth opportunities.